INEBRIA is an international network of researchers, policy makers, practitioners and other stakeholders interested in the potential of brief interventions in health and other settings to reduce the harms produced by alcohol and other drug use. It aims to provide global leadership in the development, evaluation and implementation of evidence-based practice in the area of early identification and brief intervention for hazardous and harmful substance use.
News and announcements
21/02/2017 – Abstract submission is now opened
You can now send abstracts, workshops, and symposiums  for the INEBRIA conference in New York City. You will find the submission forms and instructions on the conference website. The deadline for abstract submissions is  April 1st, 2017..
15/12/2016 – Launch of INEBRIA 2017 NY Conference website
In this website you will find in the coming weeks all the information you might need regarding the NY Conference.
The registration and the abstract submission will be soon available. We will keep you informed.
For more information you can contact to INEBRIA2017@nyumc.org
05/12/2016  New boletin of INEBRIA Latina
A new boletin of INEBRIA Latina has been launched with contributions from Nichole Mundo-Bruno and Dr. Julimar Sáez-Colón from Puerto Rico regarding the programs to approach the alcohol consumption in Puerto Rico, and from a group of experts from Mexico presenting the barriers in implementing brief intervention. This time, we have the collaboration of Dr. Marcela Tiburcio regarding the editorial.
9/10/2016  Slides and abstracts 13th Inebria conference, Lausanne
The past Inebria conference in Lausanne has been a great success with 166 participants attending from 21 different countries from all over the world. The slides and abstracts from the conference will be soon available in the Inebria website.
Remember to save the date for the forthcoming conference that will take place in New York, NY USA, September 14-15, 2017. More information here
4/07/2016  The 14th annual meeting of INEBRIA with the title "Screening and brief intervention at the intersection of research, policy and practice: Advancing knowledge and meeting new challenges" will take place in New York, NY USA, September 13-15, 2017.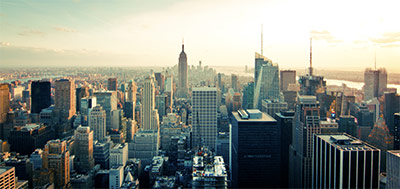 The meeting will be hosted by the New York University School of Medicine, Department of Population Health and it will take place at the NYU Kimmel Center, Rosenthal Pavilion 60 Washington Square South, New York, NY 10010.
20/06/2016 Slides and audios from the presentations
at the INEBRIA Thematic Meeting "Rethinking alcohol interventions in health care" that took place the past 27th of May, 2016 in Stockholm (Sweden) are already availalble at: http://riddargatan1.se/inebria
30/05/2016 -The early bird registration deadline for the 13th Inebria Conference
"The challenge of complexity: updating models and practices" has been extended to the 17th June. The conference will take place in Lausanne on 22nd and 23rd September.
All the information on registration and booking of accommodations is available at: www.inebria2016.ch.
26/04/2016 – New boletin of INEBRIA Latina and survey
A new boletin of INEBRIA Latina has been launched with contributions from Dr. Maristela Monteiro Dr. Angélica María Claro from Colombia, and from Dr. Silvia Morales and Dr. Nadia Robles from Mexico.
31/03/2016 – Annual Conference Update, Lausanne 2016
We would like to inform you that the deadline for abstract submissions has been extended until April 30th, 2016. In order to submit abstracts please use the forms available at: http://inebria2016.ch/submission/
22/03/2016 – Annual Conference Update, Lausanne 2016
The 13th Annual Conference of INEBRIA will take place in Lausanne Switzerland on Thursday 22nd and Friday 23rd September 2016 with the theme of "The challenge of complexity: updating models and practice". See also pre-conference workshop information below.
The meeting will provide a forum to showcase what has always been one of INEBRIA's greatest strengths: researching and summarizing recent advances and scientific evidence for Screening and brief interventions (SBI).
There will be a focus on innovative methods that take the intricacy of SBI into account: combinations of delivery modes, new models and theoretical approaches; current information technologies; unique settings and target populations; and some "outside the box" thinking strategies.
Plenary speakers will include:
Gail D'Onofrio, Professor of Emergency Medicine, Yale School of Medicine, USA
Eileen Kaner, Professor of Public Health & Primary Care Research, Newcastle University, UK
John Cunningham, Professor, National Institute for Mental Health Research, The Australian National University
Steve Rollnick, Professor, co-founder of Motivational Interviewing, Cardiff, UK
Venue: Lausanne University Hospital, Lausanne, Switzerland

Registration and information: www.inebria2016.ch
Deadline for abstract submissions: April 1st, 2016
22/03/2016 – Lausanne, 2016 – Pre-Conference Workshops
Two pre-conference workshops are available on Wednesday September 21st – the day before the start of the INEBRIA 2016 conference:
A 1-day workshop for health care practitioners: Brief Motivational Interviewing In Healthcare (9AM-5PM) providing an overview of and introduction to motivational interviewing and its potential for use in everyday healthcare settings. Separate registration: 180,- CHF (includes lunch and coffee/tea breaks). For more information: Tania.javaux@chuv.ch
A 2-hour workshop for researchers: Studying brief interventions mechanisms – Moderation, mediation, and moderated mediation analyses (3-5PM). Participants will learn how to design a conceptual framework of intervention potential mechanisms, and how to test these by running moderation, mediation, and/or moderated mediation analyses. This workshop is intended for a non-statistician audience. Participation is free for INEBRIA 2016 attendees but registration is mandatory. To register, please email inebria2016@chuv.ch. For more information: Jacques.Gaume@chuv.ch
22/03/2016 – Annual Conference 2015 – Atlanta Conference Summary
Approximately 175 participants participated in the 12th INEBRIA conference, which took place in Atlanta on 24th and 25th of September 2015.
A total of 106 abstracts were submitted of which 45 were accepted as oral presentations and 28 as posters. Most of the presentations from the conference are now available here :
Four plenary sessions were held on: SBI for reducing alcohol-exposed pregnancies; Adolescent SBI for alcohol and drugs; SBI implementation in large healthcare systems; and brief interventions for unhealthy drug use.
During the INEBRIA Annual General Meeting, 28 new members were accepted into INEBRIA bringing the official membership to 579 researchers, policy-makers, practitioners and other stakeholders.
12/02/2016 – INEBRIA Thematic Meeting in Stockholm (Sweden) on the 27th of May with the title "Rethinking alcohol interventions in health care"
The meeting is organized by INEBRIA in collaboration with Karolinska institutet, the National Board of Health and Welfare, the Swedish Society of Medicine and Systembolaget, the Swedish Alcohol Retail Monopoly.
This one day meeting will discuss the following issues:
Does the SBIRT concept work?
Can heavy drinking/alcohol dependence be managed in general health care?
The stigma of alcohol problems and alcohol treatment: is treatment in general health care less stigmatizing?
Dependence: Is the dependence concept useful? Or would SBI work better if we talked about Heavy use over time instead?
How can we use research to improve treatment and care of patients; reflections from practitioners in Sweden.
See attached the preliminary agenda.
The meeting will be hold in the facilities of the Swedish Society of Medicine in Stockholm (Sweden) and the registration fee will be of 1250 Kr (around 130 euros).
More logistical information will be available soon.
15/01/2016 – Launch of INEBRIA 2016 Conference: registration and submission of abstracts open
All the information you need is available at: www.inebria2016.ch
Reduced fees by applying for membership before the 2016 conference. Register Now
Please submit the abstract for your proposed contribution (oral presentation, poster or symposia)  using this on-line form before the 1st of April.For more information: inebria2016@chuv.ch
---