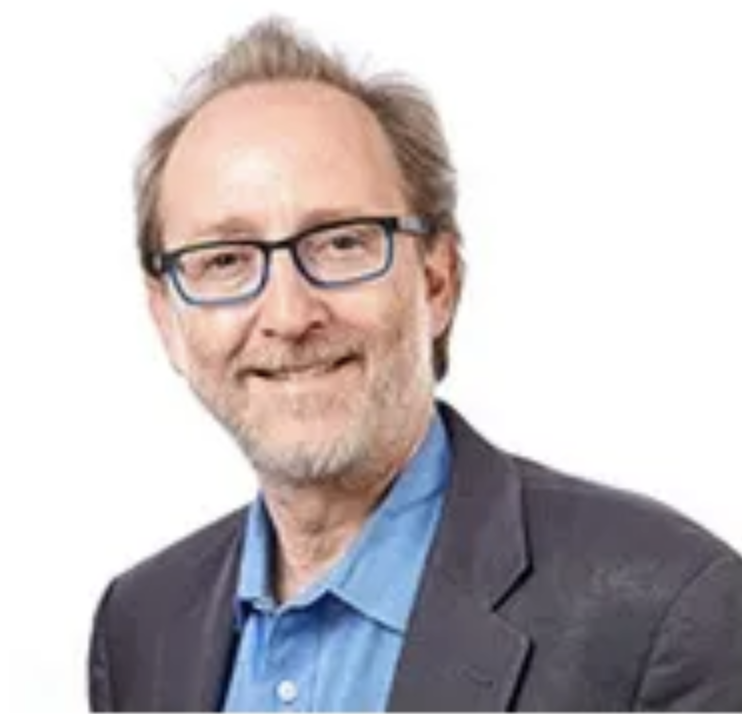 Richard Saitz, Stoneham High, Class of 1981, MD 87, MPH 87, Professor of Medicine /General Internal Medicine, School of Medicine, and Professor/Chair of Community Health Sciences, School of Public Health at Boston University (BU) and Attending physician (addiction and internal medicine specialist) at Boston Medical Center, passed away early morning on January 15 from pancreatic cancer. He was 58.
His father was Robert Leonard Saitz (1928-2015) of Dorchester and West Roxbury, BU Professor Emeritus of English and Linguistics, an expert on kinesics (gestures), applied linguistics, and a teacher of English as a second language, as well as the founder and Director of BU's Center for English Language & Orientation Programs (CELOP). His mother, Herlinda Charpentier Saitz, of Panamá from a family of musicians and educators, is a UMass Lowell Professor Emeritus of Spanish language and Literatures, expert on Spanish Avant-Gard Literature, and teacher of Spanish Language and Latin American Literature. They met while attending the Spanish language and linguistics research center Caro y Cuervo, in Bogotá, Colombia. Robert, on a Fulbright, did research on gestures, writing as a result Handbook of gestures (1972), a book that points out to language teachers the most obvious gestural differences between Colombian and the United States. Herlinda, with scholarships from the OEA, did post graduate studies on Linguistics and Dialectology and research for the Atlas Linguístico-etnográfico de Colombia/Linguistic-Ethnographic Atlas of Colombia.
Richard was most moved by the story of his grandparents Ida Shalit, born in Poland and living in Lithuania who emigrated to the West End of Boston and subsequently to Dorchester, Ma., and Morris, a jeweler born in Ukraine (Savran, Odessa region) who at a young age, escaped the pogroms leaving on an ox cart hidden under hay avoiding soldiers with pitchforks seeking escapees in 1921. Witnesses to that episode are, still in his parent's house, a one cup size copper pot and a copper plate to make mamaliga.
Born in Arlington, Ma., Richard lived in Stoneham from 1967 until he left for College at Boston University. His connection with BU started at age three and a half when he was co-pilot to his mother on their first solo trip – without his father — to Sargent Camp. From age 10 and several years after, he was a cultural guide to Japanese college teachers of English who came to CELOP for training at BU. He attended the Environment Institute in 1977, and between 1978 and '80, did some office work and took courses in Astronomy and architecture. In 1987 he received his CAS'87, MED'87 degree at the same time that his mother received her PhD in the MLD on Spanish Language and Literatures.
Richard was a Boston City Hospital primary care/internal medicine resident, served as chief resident, and then joined the Boston University School of Medicine faculty in 1993. He went on to direct BMC's Clinical Addiction Research and Education Unit for more than a decade. In 2014 he joined the Boston University School of Public Health as Professor and Chair of Community Health Sciences, a position he held until just before his death.
Richard was internationally recognized as a pioneer and an invaluable authority in the field of alcohol and drug addiction. To him, curing patients with alcohol and substance use disorder was not enough. He focused his research on the causes and effects of this debilitating disorder. He advanced the field by consistently questioning accepted truths, and establishing evidence-based approaches to cases. He broke down barriers and developed new, more effective strategies for the treatment of alcohol and drug withdrawal. He called attention to the effects of substance use and homelessness on the entire community, and saw the need to recognize substance use disorder as a health problem as well as a social problem that had to be addressed by the health care system. He validated single-item screening questions recommended by the National Institute on Drug (Ab)use and the National Institute on Alcohol (Ab)use and Alcoholism.
He had an international reputation in both alcohol and drug addiction research and was a sought-after speaker and author, but he was above all, a dedicated physician who always valued his direct connection with his patients. He was a committed patient advocate.
As a leader in addiction research, his many roles included Editor in chief of the Journal of Addiction Medicine, associate Editor for the Journal of the American Medical Association, section Editor and sole author of key chapters in UpToDate® on unhealthy substance use, Editor of The ASAM Principles of Addiction Medicine, Editor emeritus of Addiction Science & Clinical Practice, and Editor of Evidence-Based Medicine. He authored more than 200 peer-reviewed publications, and served as president of the Association for Medical Education and Research in Substance Abuse (AMERSA). He received numerous honors and awards, among them, the Educator of the year Award by the American Society of Addiction Medicine (ASAM).
He was a terrific colleague, always willing to listen or share advice, a mentor to many of his peers, students, residents and fellows. Mentees from faraway places were treated as members of the family and brought to his parent's house, a trait he learned when in CELOP. Sharing family life with foreign students offered a dynamic interaction he enjoyed.
Besides his professional accomplishments, he played the clarinet, graduated the New England Conservatory with a formation that included theory, harmony, Chamber group, chorus and piano. He was a member of the Youth Chamber Orchestra and sang in the NEC opera Hansel and Gretel. He felt very proud that while acting in the NEC Boy's Chorus at age 12 in the Boston Opera Co. production of Capuletti e Montecchi by Bellini, he made his grandpa very happy by introducing Beverly Sills to him.He participated in many concerts and recitals including his senior recital where he organized the ensemble to play Mozart's Clarinet Quintet K581. He played with GYBSO and was first clarinet in the NE District Band. In Stoneham High, he participated in many school musicals, as student director or cast (Fiddler on the Roof, Music Man, Oklahoma), the Spartan Chorale, and he was Master of Ceremonies at the Carnival Ball. He also played Clarinet with the Reading Symphony -which shares its origins with Stoneham -beginning at age 12, for several years. This love for music and acting continued through his demanding professional career. He played the clarinet with his daughters, Isabella and Tatiana, for their schools performances, and he took part as supernumerary for Boston Ballet as recent as 2018 in The Sleeping Beauty by Tchaikovsky and Romeo and Juliet by Prokofiev.
In Stoneham his loss has been felt by many because of his loyalty, friendship and generosity. He kept in touch with his classmates, attending class reunions over the years, sharing fun activities with them, inviting them to the Red Sox games or the Boston Ballet. In 2018, he participated in the Spartan Chorale Alumni Reunion Performance/ Fundraiser to benefit the Stoneham High School Music Program organized by Frank Abrahams, who was music director for the Stoneham High School from the late 70s to the early 80s. In 2017 He was invited by the Stoneham Substance (Ab) use Coalition PSA'S to take part in the meeting at Town Hall to help the community understand the facts about cannabis and decide whether to legalize recreational cannabis or not. Since then, he sent information to the Coalition when relevant through his mother, a member of the Coalition. He was 3rd in his class, recipient of the McDonald Medal, Varsity Scholar, Participant on the Model UN, Member of the National and Junior Society, a High Honor Roll and a French Independent Academic Study program participant. His community involvement included student representative of the School Committee, Mass convention representative and Boys and State Delegate. He also worked summers in a golf course food service and did Hebrew tutoring. He organized bike and group trips to the Cape as member of the American Youth Hostel and participated in a ski club.
Richard was cosmopolitan, gregarious, caring, generous, and curious about life, always questioning conventional truths, willing to share his knowledge and good times with as many family, friends and colleagues as possible. He had endless energy and a good heart. He went out of his way to help family and friends in need. He possessed a good sense of humor and wit, learned from his interaction with both of his grandparents, his father, friends of his parents, aunts, uncles and cousins, a vibrant group of educators and artists of diverse backgrounds that chose as work something they would enjoy and mixed it with pleasure. Richard did just that. Playing with words, using puns and creating funny situational expressions that might carry double meanings was common.
He knew Spanish, Portuguese, enough French to get by, and some Hebrew. Relatives in Panamá remembered with affection, how at age four. he read and spoke English and Spanish, held a basic conversation in French, read and sang Hebrew holiday songs. His interest in languages could be traced to his grandfather, Morris, who learned greetings of many languages instinctively knowing the power of language to connect with his clients. Richard participated in those exchanges. He balanced intense work with a bon vivant spirit and a love for life. Cooking and eating "good" and "exotic" foods were inherent parts of his character since his early days when from the crib his parents heard a little voice saying: "I like to eat". At about age three, he was "cooking" in front of the TV, while watching Julia Child's TV program. A few years ago, in Santiago de Chile during a convention, he managed to visit Neruda's hometown. He went to the small plaza with Neruda's statue, bought a book of his most popular love poems and, embracing the statue, read one poem. Then, he went to one small eatery and ate Neruda's favorite dish, congrío (conger eel).
His love for travel developed at an early age. Trips included experiences that eventually mergedinto character traits and career choices. Through trips to Panamá since age one, he learnedto interact with green lizards running around, iguanas sliding from mango tree branches, and an assertive parrot that opened its cage door, got out, went about its day in the patio, called for its food and at night went back to its cage, covered it with a black cloth, closed its door and went back to sleep. Also, he learned how relationships through cooking could be strengthened by taking part in preparing rice tamales, a long day traditional family participatory affair which brought a convivial atmosphere that included helpers, neighbors, family and family friends. The day began by going early in the morning to the close-by tropical jungle to get sepia leaves needed for wrapping the tamales. He also learned how tragic life disappointments were dealt and tolerated with dark humor. While in Seville for a year at age 6 with his parents, he participated in town festivals by dressing up like a bullfighter or medieval student singer, and by dancing sevillanas, He went to archeological digs. He traveled all over Spain and parts of Portugal staying in Paradores –restored castles and forts, some dating back to the Phoenician times. Each time, a highlight of the day was anticipating supper and eating the particular dish of the region. While recovering from an unexpected case of the measles, he kept busy by playing doctor with a play kit, having his father as the patient. He also had his first experience as a teacher when he stepped in to substitute his mother for the last fifteen minutes of an elementary ESL class, while she went for a rehearsal with the Seville Philharmonic Orchestra. Later that year he traveled to Italy and explored Verona, Pisa, Venice, Sirmione and Florence. Other trips, to England, France, Switzerland and Austria followed. Then, in 1975, while in Lima, he saw the front steps with the name of the soda co. owned by his ancestors from the French side of his family. The only record left of that site is the photo taken at the time. Cuzco and Machu Pichu followed. Travels to San Francisco were also common and talks about medicine with his admired uncle, Dr. Robert Cohen, led him to his career choice. These talks continued until his last days in 2022.
A kid at heart, he liked making rubber band balls, flying, sailing, dogs, cats, especially his rescued cat Lía, orchids, roses, Handel's Messiah singalongs and the Red Sox, but mostly people, friends, and family. A grateful person, he was very thankful to his Hospice care givers for their assistance and compassion. An exceptional father, he spent endless time and energy with Isabella and Tatiana providing them love, and a well balanced family life. A good and considerate son, one of many factors to choose BU for his profession was that his parents were going to stay in Massachusetts after retiring. Confronted with the sudden change in his life, the first person he wanted to tell the shocking news was to his mother. Then, grieving for her, with a favorite dark joke now turned tragic, he said, "I can eat anything I want . . . except I don't feel like it". Apologetically, he felt that the worse thing that could happen to a mother is to loose a child.
He lived a short but very intense, productive and meaningful life.
Perhaps he has found what at 4 years old, when he questioned the concept of death, he hypothesized: "maybe it's just like going back to the place you were before you were born". Perhaps he has discovered the answer as he receives the ultimate promotion he has achieved. Let's hope now he is liberated, flying in a cosmic bliss through the air like the rubber band he was in one of his dreams at age seven.
Contributions in his honor may be made to the Handel and Hayden Society, Career Transition for Dancers, Grayken Center for Addiction, and to BU School of Public Health by check. On check's memo line or in an attached note, please specify "In Honor of Dr. Saitz". Address: Trustees of Boston University, Gift Processing, c/o JP Morgan Chase & Co., PO Box 22605, NY, NY 10087-2605.